Or should I say "about me." I'm alone in this adventure. A computer engineer for more than 15 years and a graduate in electronics, my main passion is the guitar. Frustrated by possibilities offered by hardware loopers, I decided to create my own device. I was really impressed by Ableton Live software with its capability to make a sample synchronized with the tempo : all that was left to do was to create the vector to drive it by foot : Loop4Live is born !
I can now launch my backing tracks with the foot: Metallica, Gun's n Roses, Satriani and all the training backing tracks provided by my teacher, whether it's the modes or the tracks we're working on. I also like composing and the Loop4Live allows me to create guitar loops and drum loops, the best :). Moreover, I'm part of a musical trio. I found that there was sometimes a lack of depth in our songs: I can now easily add a rhythm guitar, even in concert.
Deliveries only take place in one part of Europe at this time. I am working hard to export it to other countries and across the Atlantic, but certification is more laborious to obtain.
If you have any questions, I am at your disposal at [email protected]
Here is my guitar setting :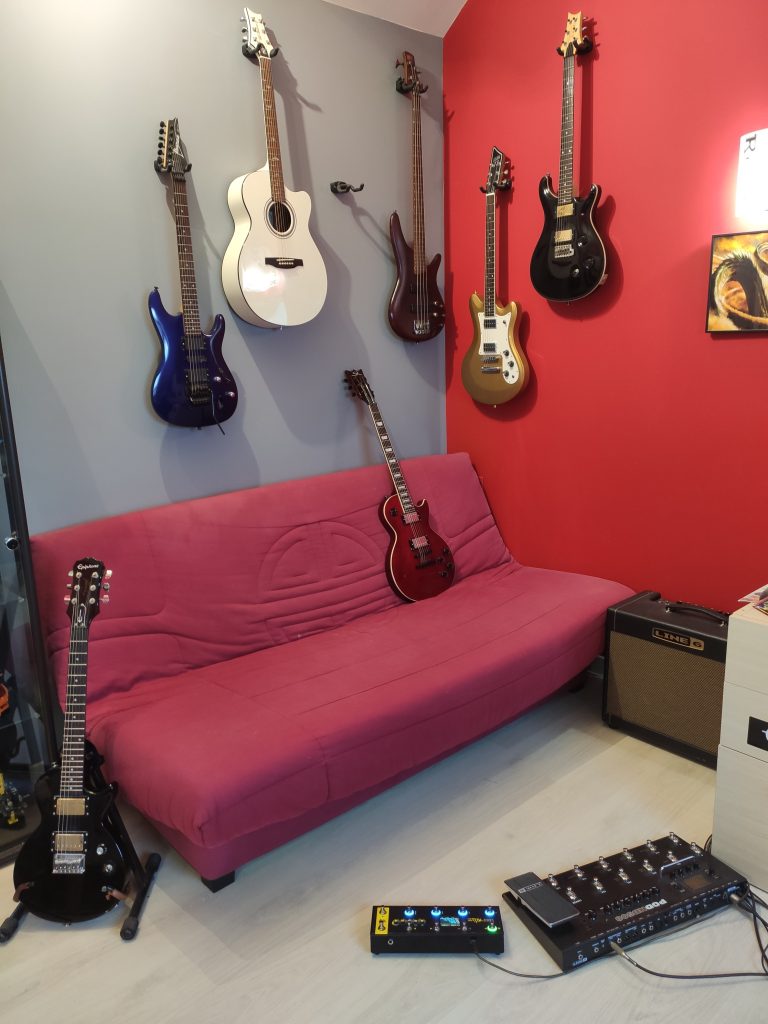 I hope you will find all you need on Loop4Live !